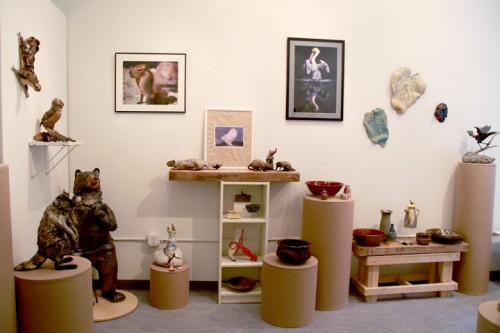 Peggy Clarke | Grace Davies
Artists' reception:
Friday September 7th, 6–9 pm
This exhibit highlights the work of two artists whose curiosity about clay challenges them to explore the range of this versatile medium.  Although they have different styles, they share an enthusiasm for new techniques to expand their artistic vocabularies.
They work in separate studios, but regularly engage in a lively dialogue about what they are pursuing independently, bouncing ideas off each other and supporting experimentation and dedication to the craft.
Peggy Clarke specializes in functional art—sometimes infused with whimsy, sometimes more classical in shape.  Grace Davies devotes most of her energy to creating animal forms, trying to capture the essence of the creature and not just its taxonomical shape.