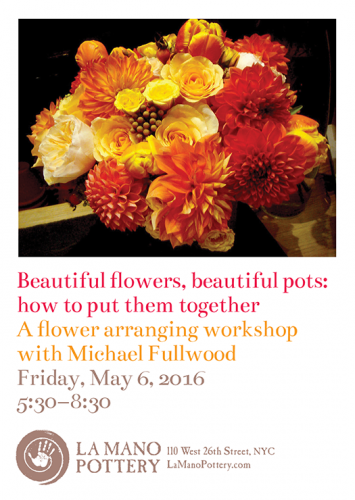 Friday, May 6, 2016, 5:30–8:30

Come spend an evening at La Mano Pottery in the company of Michael Fullwood, an expert floral designer. Michael has a unique skill of enhancing vases and vessels of any size or design with just the right combination of flowers and other greenery. He has designed many shows and large exhibitions, including floral design at The White House and in the lobby of the Metropolitan Museum.
The evening will utilize fresh, seasonal flowers and ceramic vases. You are welcome to bring your own or purchase a vase from La Mano's gallery.