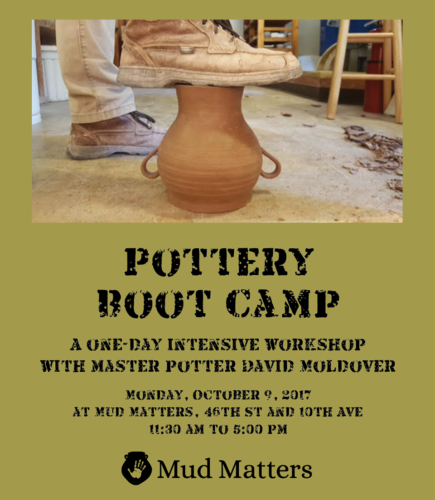 A one-day intensive workshop with master potter David Moldover
Monday, October 9, 2017
at Mud Matters (46th St and 10th Ave) 11:30 am–5 pm
Break out of your comfort zone and bump up your throwing skills.
Join a small group of experienced wheel throwers in our private studio for a series of throwing exercises designed to improve your mastery on the potters wheel.
Cost: $75. Must have one year wheel experience. Limited availability. Register online here »
*Special price for current students/studio potters at La Mano Pottery and Mud Matters: $60. Email us to register »
NOTE: Pieces made during this workshop are for practice only and will not be fired or saved.